The Morbid Ramblers
Brutal Western Scandinavian Death Country. Bringing true evil and chaos back to country music.
Need the Morbid Ramblers to play your club, house party, or church function? Contact Hollow Bunny Records at hollowbunny@mindspring.com.
The following pictures taken from the Ramblers appearance at Kings Barcade - 7/11/03. Special thanks to our mistress of evil and morbid photographer, Carolyn Shull.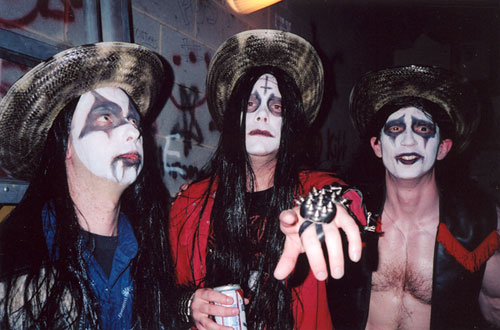 Black warriors of gloom and despair.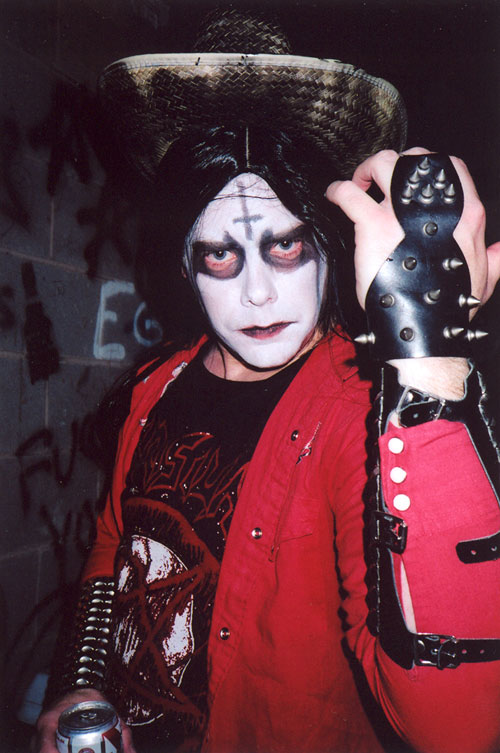 Brutal rambling power on display.

Morbid cake for morbid fans.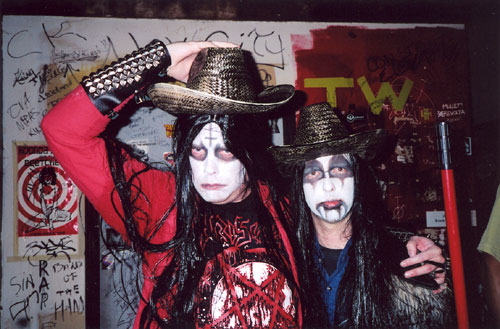 Preparation for brutality.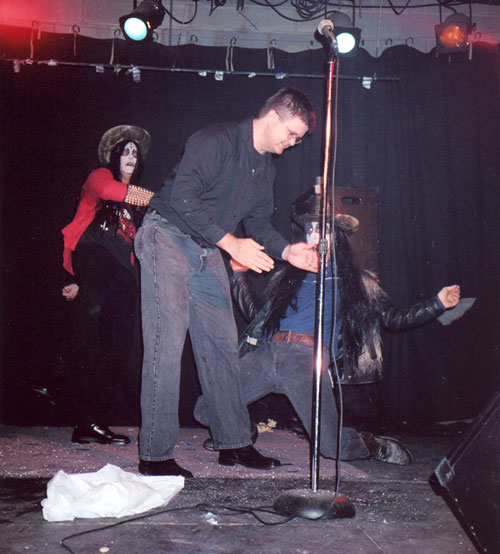 Brutal clogging with Gene-Gene.